Gigi wanted to lip-sync to an operatic aria while conducting a puppet show inside her dress. The invasion of Afganistan was in full swing and we were looking for nuanced and lasting ways to consider and critique western imperialism and geopolitics through the fog of war. We had a week to make it all happen and no budget whatsoever.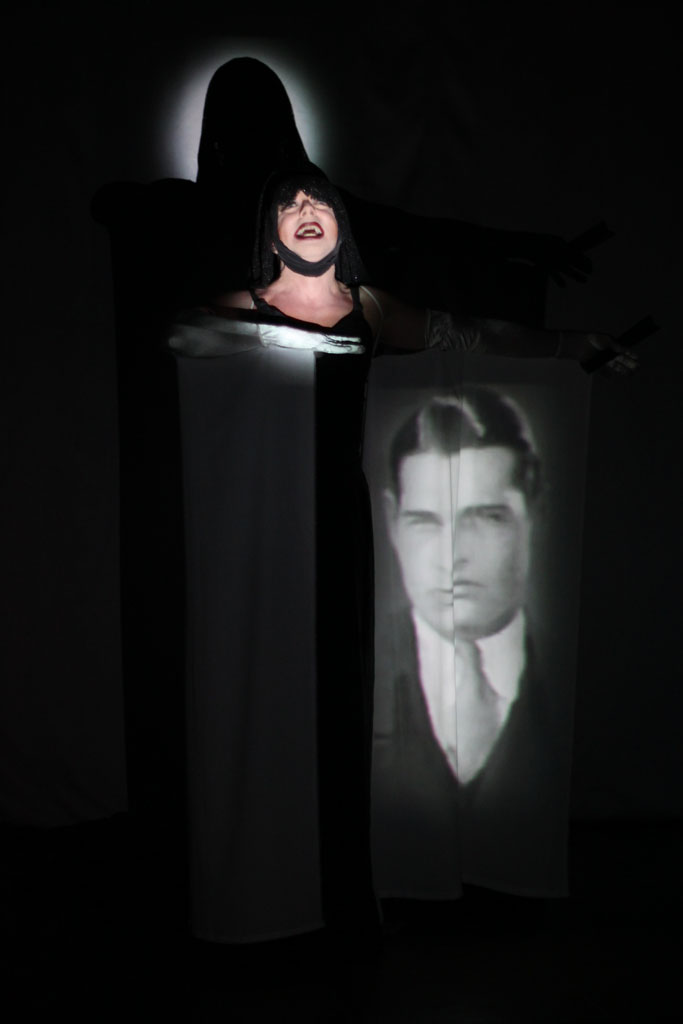 Trips to thrift stores and a lucky connection to some bolts of second-hand fabric covered the costume and backdrop quandary. Sifting through old queer film archives led us to draw unlikely connections between Eisenstein, Wellman and Anger so that the miniature puppet show became a wee movie house. In the song, Casta Diva, the titular character of the opera, Norma, is pleading for peace among an angry mob. Norma also seemed like an appropriate choice given its relative ambivalence with regard to nationalism compared to other operas of this period. And you really can't go wrong lip-syncing to Maria Callas provided that you don't f**k it up. We only had access to one not so very strong projector so there are no lighting cues for this performance. There is only the light emanating from a single beam of video as it alternates between backdrop, spotlight and cinema. Casta Diva marks an early foray for us into what we now call epic, new media burlesque.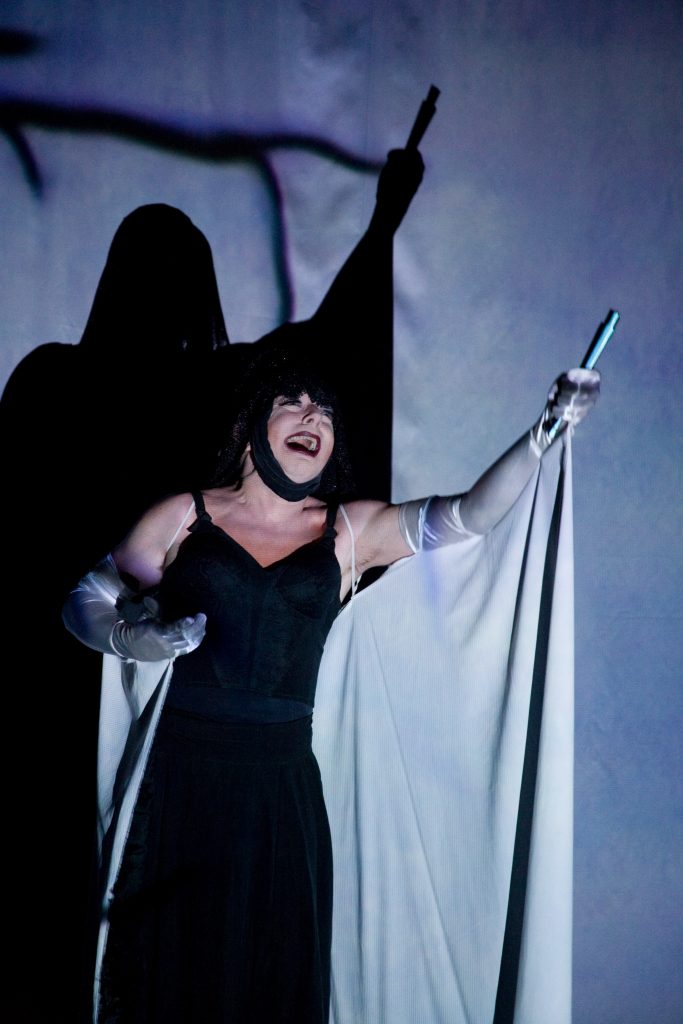 We have presented this little mash-up of classical queer cinema in Montreal, Milan, Toronto, Halifax, Mexico City and San Cristóbal de las Casas. Below, you can view documentation of an early performance of this work.
Writing on Casta Diva