Since 2002, as the collective 2boys.tv, we – Stephen Lawson and Aaron Pollard – have pursued a collaborative practice that traverses disciplinary boundaries and political frontiers.
We are active locally, nationally and internationally and our beginnings as a duo emerged from Montreal's wildly eclectic cabaret scene. Subsequently we have toured and taught across Canada, to museums, galleries, theatres, artist-run centres, universities and festivals and our ongoing collaborations with colleagues abroad at various intersections of performance and politics have brought us into a dialogue with audiences throughout North and South America and in Europe.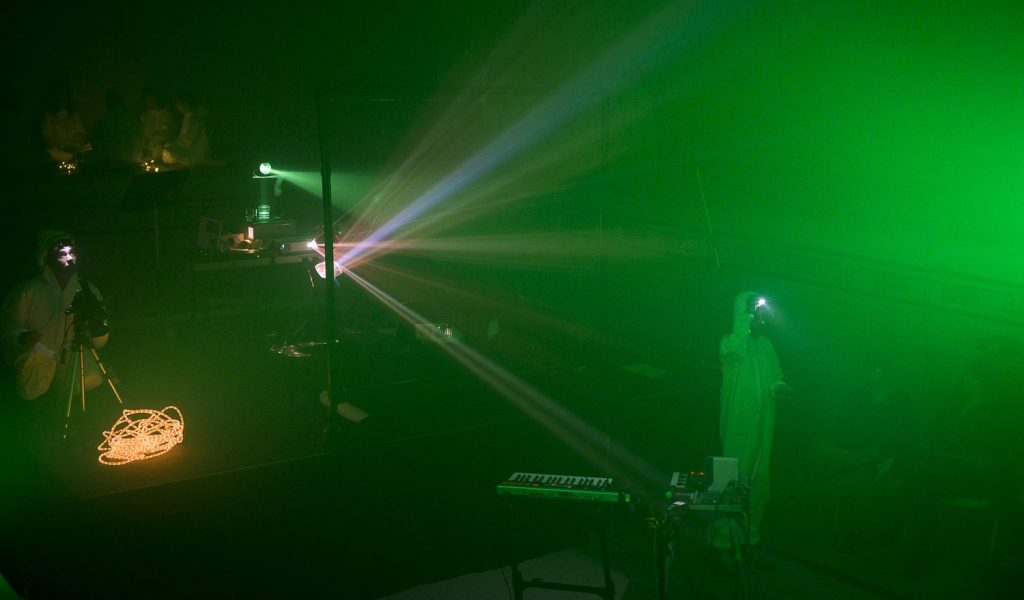 As an artistic duo we share authorship on all projects and work from a tradition of creative expression that cuts across artistic disciplines. Our practice — which we plan, write, construct, embody and perform — results in artworks whose forms are determined by our core ideas and central passions and that incorporate unique approaches to video projection, costume, music, sound, spectator participation and the dynamic use of space.